The QBO is a dominant interannual variation in the equatorial stratosphere. It is characterized as periodic variations of the easterly and westerly zonal-mean zonal wind with the period of about 2 year (e.g., Baldwin et al. 2001, Review of Geophysics). click figures to see larger ones.
---
Zonal wind observed at Singapore
About the data
QBO index
About the index
A representation of the QBO is derived from the monthly-mean zonal wind data, by following the method introduced by Wallace et al. (1993; Journal of the Atmospheric Sciences).
The data is deseasonalized by subtracting the monthly climatology.
First two principal components (PC1 and PC2) are derived from the EOF analysis based on the covariance matrix at each levels.
The data and EOFs used are from January 1976 to April 2017 (as of 8 June 2017).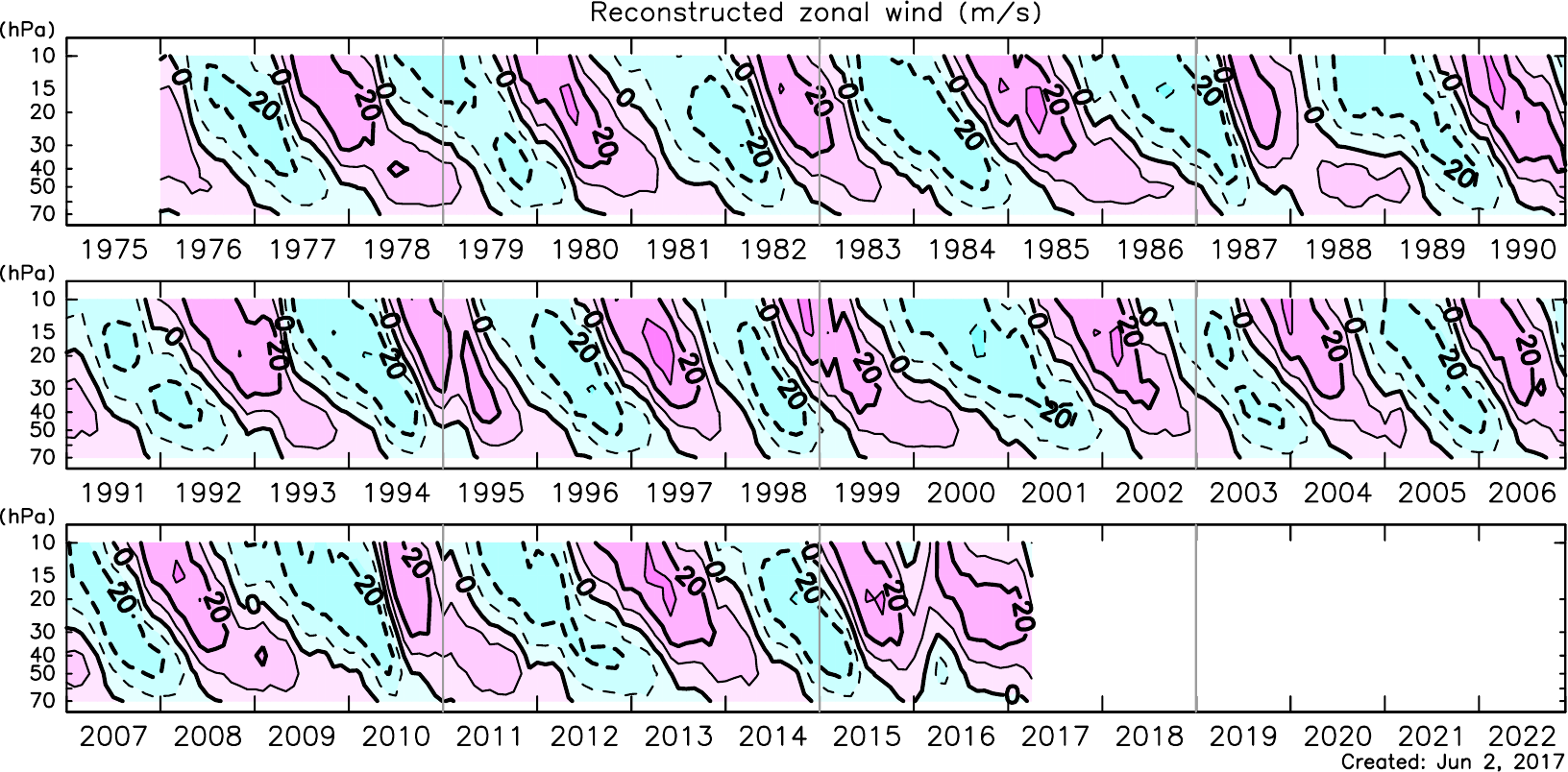 Download
Scatter plots of normalized PC1 and PC2 at 4-year intervals
---
Created: Jun. 05, 2017 by Eriko Nishimoto