[ English | Japanese ] [ GFD Dennou Club / spmodel project / SPMODEL Gallery ]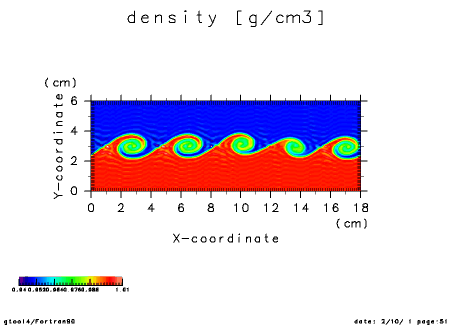 The upper low-density fluid (blue) flows from left to right and lower high-density fluid (red) flows right to left. Each flow is uniform vertically.
The horizontal boundary condition is cyclic.
Click figure to start movie.
See also result of laboratory experiment presented by Atmosphere and Ocean in a Laboratory.
---
SPMODEL Development Group / GFD Dennou Staff


Last Updated: 2010/05/26, Since: 2002/10/03