[ English | Japanese ] [ GFD Dennou Club / spmodel project / SPMODEL Gallery ]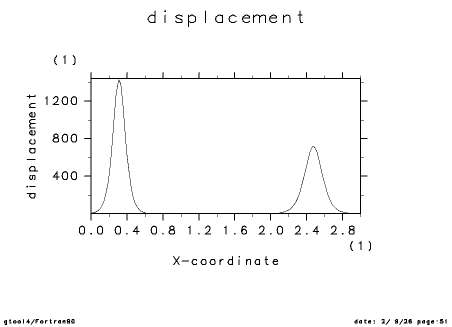 Two solitary wave of KdV(Korteveg de Vries) equation.
The horizontal boundary condition is cyclic.
As the wave amplitude is larger, the phase velocity of wave is faster.
Witham, G. B., 1974 : Linear and nonlinear waves, John Wiley & Sons, 636pp.
---
SPMODEL Development Group / GFD Dennou Staff


Last Updated: 2009/01/19, Since: 2002/10/02